Outdoor Events
Outdoor events can be intimate and unique. For birthdays, backyard barbeques, pool parties, corporte picnics, family reunions, or any other reason you can think of to get together with friends, we have everything you will need to ensure your event's success.
Rain or shine we have you covered with our special event tenting. Go to our TENTING page to see more. We have outdoor lighting, heating, and air conditioning
paper plates, napkins, plastic cutlery, vinyl tablecovers
event banners
water balloons
potato sack races
Kayaks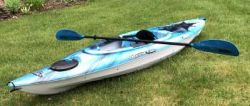 Kayak rentals $50/day life jackets extra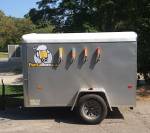 The GTA's newest Refrigerated Beer Trailer Rental Company. With 4 taps and room for at least 10 additional Kegs, Portabeer will keep your ice cold Draft beer flowing all day!
For information on pricing and to reserve your rental, please contact them directly. Click on photo for a link to their website.